Introducing Park City's Latest Developments
This month we highlight the new Mayflower project. Designed and conceptualized by Extell Development Company, the Mayflower Village is your home base for Utah's newest year-round mountain resort and will include state-of-the-art ski infrastructure in addition to on-site options for dining and shopping, local services and businesses and entertainment for the whole family.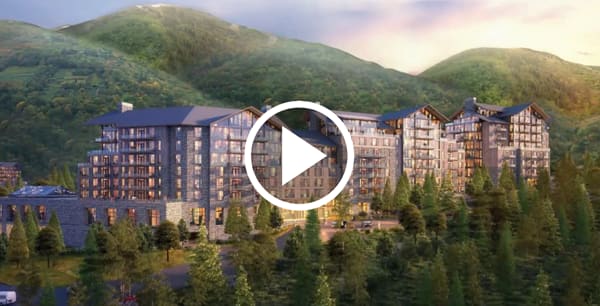 Mayflower Mountain Resort will be North America's newest world-class alpine village to be developed since 1981, offering 4,300 acres of skiable terrain featuring 3,200 feet of vertical, a two-stage, base-to-summit gondola, 18 aerial lifts, and state-of-the-art snowmaking. The ski terrain is being designed by the SE Group which is the firm that created Deer Valley Resort's Master Plan in the 1970s.
Mayflower Mountain Resort will open its first phase of ski terrain for the 2024/2025 ski season. There are ongoing discussions between Mayflower Mountain and Deer Valley regarding the resort's operations. If the two combine, this will become one of the largest ski resorts in North America with over 6,000 skiable acres.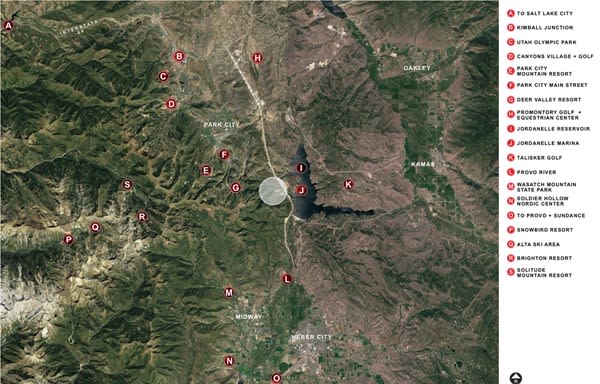 The Mayflower Resort is 12 minutes from downtown Park City, Utah, south of the Jordanelle Gondola, and off US-40, on the backside of Deer Valley. The Salt Lake International Airport is 40 minutes away, while the private airport in Heber City is 20 minutes from the property.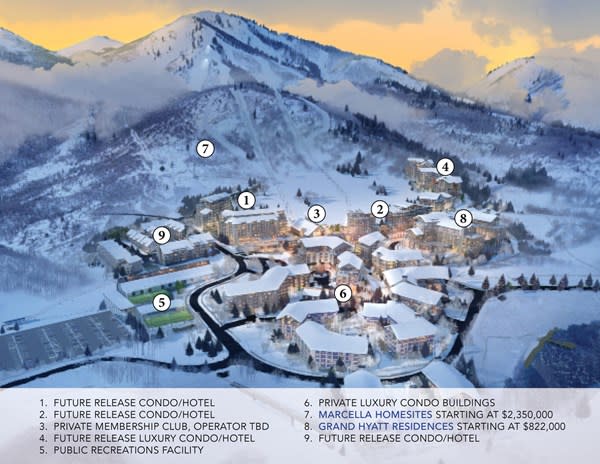 This reimagined resort village concept will feature multiple luxury and globally-branded hotels and condominiums. The Village at Mayflower Mountain Resort is starting to take shape. Only two projects have been released, Marcella single family homesites and Grand Hyatt Residences.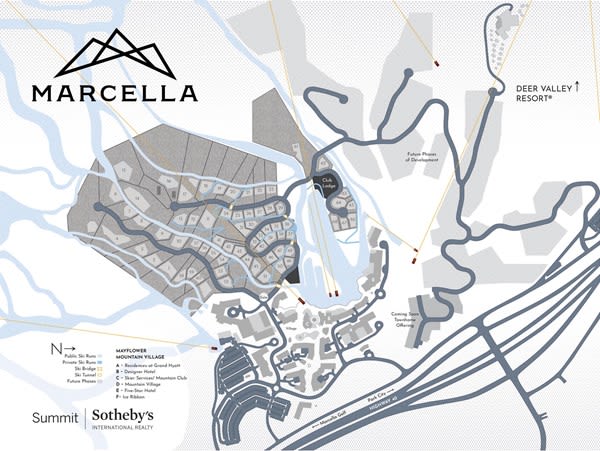 Situated on a hillside adjoining Deer Valley Resort® and offering direct ski access into Deer Valley Resort®, Marcella offers striking area views of the Jordanelle Reservoir and Utah's mountain ranges, Marcella will be a place to escape the ordinary and relax while still enjoying the finest recreational offerings and area amenities. This planned luxury community offers just 151 single-family estate lots with convenient ski access through both public and private trails, along with on-site snowmaking and grooming of all private trail access.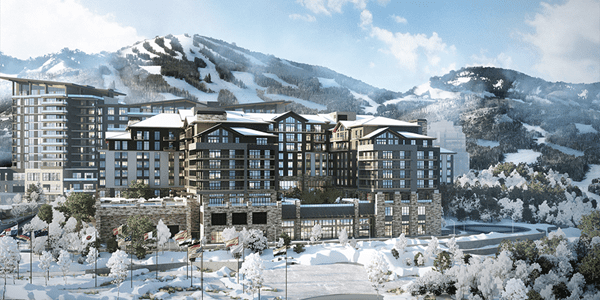 The Grand Hyatt has a total of 55 condos available for sale, with prices starting at $822,000. When the village is complete, there will be approximately 740 privately owned luxury condos and 140 single-family homes.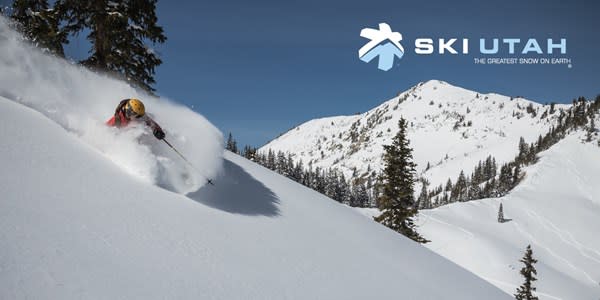 Greatest Ski Properties With Amazing Snow Conditions
Snow totals from all our area resorts:
Deer Valley = 398 inches
Park City Mountain Resort = 404 inches
Alta = 573 Inches
Snowbird = 536 Inches
Solitude = 519 Inches
Brighton = 583 inches
Average Snow for Park City = 252 inches
Greatest Ski Properties With Amazing Snow Conditions
Snow totals from all our area resorts:
Deer Valley = 398 inches
Park City Mountain Resort = 404 inches
Alta = 573 Inches
Snowbird = 536 Inches
Solitude = 519 Inches
Brighton = 583 inches
Average Snow for Park City = 252 inches