Introducing Park City's Latest Developments:
Velvaere, Country Haven, and Discovery Ridge
Velvaere
is a wellness-centric mountainside residential community developed by Magleby Development located near Park City's iconic Deer Valley Resort. The 60-acre community will have direct ski-in, ski-out access, year-round mountain adventure, an integrative wellness center and a family adventure center. It's a residential community, as well as a club for local members, that provides unique holistic lifestyle opportunities, including curated transformative wellness experiences, intentional living, forward-thinking technology, and world-class amenities.
The 60-acre community with 115 planned residences features:
• integrative & holistic wellness center
• family adventure center
• direct ski-in, ski-out access
• year-round mountain adventure & recreation
• discovery-focused outdoor spaces & trails
• fully managed maintenance-free experience
From a full-service restaurant to a wellness café, rooftop bar, ski beach, and grab-n-go market, owners and members enjoy locally grown and produced groceries with delivery services, wellness education classes and retreats, and nutrition consulting options as part of the lifestyle at Velvaere.
With 3 unique ski-in, ski-out, and walk-to-wellness residential offerings - cabins, residences, and custom curated estate homes ranging in size from 2,000 to 8,500 square feet, wellness seamlessly integrates into the daily pattern of life at Velvaere.
The first residences at Velvaere are slated for completion by early 2024.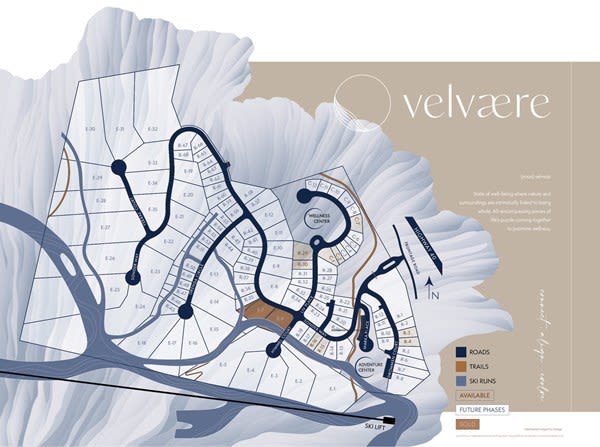 Country Haven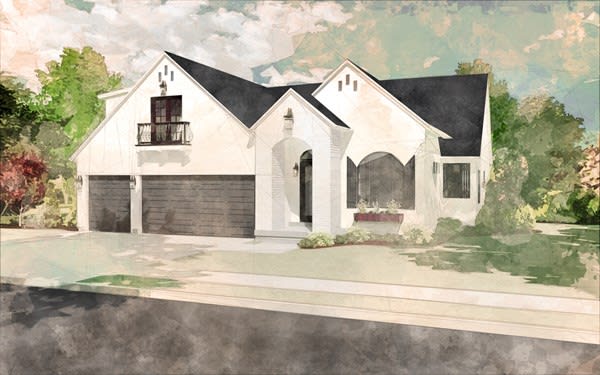 Country Haven is a farm-to-table-inspired community nestled within the foothills of the Kamas Valley. Right out your door, there are plenty of four-season activities while at the same time there is the convenience of a 45-minute drive to the Salt Lake International Airport. Here you are close to it all while feeling far away.
Its semi-custom homes are designed with each exterior architectural style available and coordinating interior finish packages. Currently, there are 4 floor plans available to choose from with partial or fully finished.
• Brooke | 3-6 bed + den | 3-4 bath | up to 3,733 sf | 3-car garage
• Daisy | 3-6 bed | 3-6 bath | up to 4,588 sf | 2-car garage
• Shiloh | 4-6 bed | 4-5 bath | up to 4,167 sf | 3-car garage
• Camille | 5-7 bed + den | 4-6 bath | up to 7,991 sf | 3-car garage + shop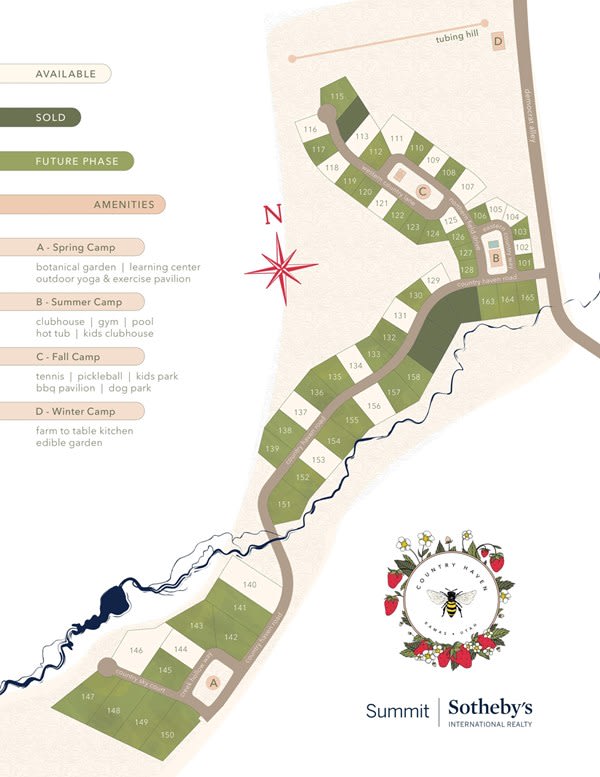 Discovery Ridge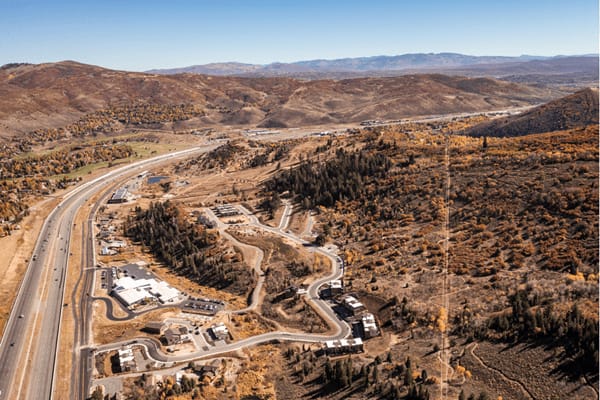 Located between Parleys Summit and Jeremy Ranch near Park City, Utah, Discovery Ridge is a beautiful 72-acre mountain residential development featuring single-family homes, townhomes and lots. A public trailhead, within the community boundaries, leads to approximately 1,000 acres of open space filled with trails to hike, mountain bike, trail run, cross country ski and snowshoe. Also featured in this pet-friendly community are two playgrounds and an area for sledding in the winter.